A Detailed Review of Minted | A Halal Way to buy Gold Online
We've recently been covering inflation and how we expect it to remain high for the near future. One of our takeaways was to invest in assets. Perhaps the most famous inflation hedge and the one many Muslims flock to is gold.
The issue however with gold is it can be quite cumbersome and expensive to acquire.
This is the problem gold provider Minted are trying to solve. In this article, we will give a comprehensive overview of their offering and provide our verdict on how it stacks up.
Here's what we will cover:
What do they do?
What the onboarding and user experience was like
Is it sharia compliant?
What are the fees like?
How secure are Minted?
How it compares against the alternatives
Our verdict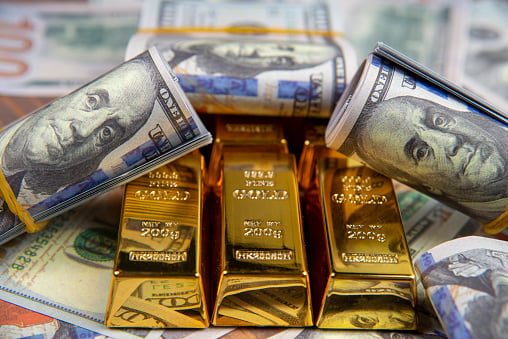 What do they do?
Minted is an online platform that allows you to invest in physical gold via its website or app. You can either have the gold delivered to you or choose to store it at one of their vaults. Both of which will incur fees but more on this later. The aim is to make it easier for people to invest in physical gold.
There are two ways to invest in gold with them:
Make one-off purchases of gold from anywhere between 1 gram up to 1kg.
Set up a monthly plan where you commit to buying a certain amount of gold each month (must be at least £30 per month).
What the onboarding and user experience was like
You can sign up either via their website or their app. For this review I decided to sign up via their app. The first step was simple, you just supply your personal information.
You are then asked to verify your account by supplying your ID and taking a selfie. I struggled at this stage.
The app would only allow me to take a photo of the ID but wouldn't progress to the selfie step and just took me back to the start. Looking at the google play app store reviews, this appears to be a common issue.
Minted have responded to these reviews by saying they have raised this issue with their third-party provider and in the meantime to reach out to their customer care team for assistance[1]. They have also since confirmed that the problem has been fixed. 
I then switched over to their website and was able to upload my ID at the second attempt. Interestingly, their website didn't ask me to take a selfie, unlike the app.
Just a few days after I had onboarded Minted have now implemented a new system where you can buy up to £2.5m of gold without needing verification.
This means that most people will not have any verification issues going forward. Also, there's a new-look app coming in a week, they tell me.
Once you are through, your homepage consists of a sleek dashboard.
Here is the homepage for the app.
From here you can start purchasing gold and track your portfolio. Before you can do any of that though, you need to wait for your account verification to be approved.
All in all, the user interface is good and despite one hiccup in the sign-up process, it was smooth overall.
I prefer the web version to the app as it stands. This is perhaps to be expected as the app is still relatively new (launched in August 2021) and we're sure the guys at Minted are still developing it.
Is it sharia compliant?
Yes, as you are buying physical gold. For more on the shariah analysis on buying gold, check out our guide on how to invest in gold as a Muslim.
The insurance element may be an issue for some but here at IFG we take the position the minority opinion that insurance can often be permissible in many cases. We cover this topic in more detail here.
What are the fees like?
There are a number of fees to consider when purchasing via Minted:
Margin – this is the price Minted charge that is above the daily spot rate of gold. This varies with the amount of gold you purchase and whether you are purchasing it as part of their monthly plan or as a one-off.

For one-off purchases this varies between 10% and 5%.
For the monthly gold savings plan, the margin is between 9% and 7%.

Commission fee of 1.5% when selling.
Storage fees – this is free for the first 12 months if you don't exceed their 200g gold limit. Outside of this, the monthly storage charge is 0.05% of the total gold market value.
Delivery fees – if you want your gold delivered Minted charge £8.99 per parcel which can cover 4 x 10g bars.

So if you had 8 x 10g bars that you wanted delivered you would pay for 2 parcels which would be £17.98.
For more on their fee structure, you can find out more here. From a quick look across the market, Minted's fees are very competitive.
You should factor these fees in when investing in gold. To illustrate this let's go through a worked example below.
Let's say you invest £100 (including the 11% commission) which leaves you with £89 worth of gold. You need to account for their 1.5% sales commission when you sell. Therefore to break even you want to sell at £100 plus the 1.5% commission. This is roughly £101.5.
To get from £89 to £101.5, the price of gold needs to go up by ~14%.
We didn't consider any storage or delivery charges and of course your margin may be lower than 11% if you're buying larger amounts of gold or on their monthly plan. However this example should be enough to illustrate the impact fees can have on your investment. So make sure to factor them in.
In general to make a decent profit, you want to be confident that the price of gold will go up by at least 20% over the period that you are investing for. Over the past 5 years, the price of gold has gone up by roughly 43%. This is a yearly return of around 8%.
However there are no guarantees in investing, and we don't know what the future holds. So whether you should invest in gold depends on how confident you are in its prospects and whether you are prepared to invest for the medium to long term.
How secure are Minted?
They are registered with the Financial Conduct Authority (FCA) for issuing electronic money (as they handle money).
In terms of the gold it is fully insured and stored in an independent vault. As they are just custodians of your gold, if they do fall into administration, your gold will still be protected as it is kept separate from their balance sheets.
How it compares against the alternatives
There are a number of other ways Muslims can invest in gold which we've already covered here. Here are the two main alternatives that you have.
1. Purchasing gold physically from other providers
You have two options here. You have the classic purchasing-gold-jewellery option or by using other bullion or coin websites.
Via jewellery
Buying gold jewellery allows you to use the gold (as decoration) and physically store it yourself. The downsides are:
The security risks inherent in storing your own gold.
You may not be getting the purest gold quality (but still being charged for it).
Potentially more expensive as you are also paying for the workmanship of the piece.
More complicated to resell as you are relying on someone else appreciating the piece or the gold buyer may be factoring in the cost of remaking the gold.
Via other providers
You could buy gold from other online providers such as Bullion Vault or from the Royal Mint. Both providers allow you to buy silver and platinum as well.
The Royal Mint sells golds in the form of bars and coins. However their commission and storage fees (from 1% per year) are markedly greater than Minted. To illustrate this, 1g of gold from the Royal mint will cost you £64.20 at the time of writing compared to £47.95. That's a near 34% mark up.
Bullion Vault also sell gold coins and bars, as well as allowing you to trade gold with other sellers on their platform. Their commission rates are lower, starting at 0.5% for buying and selling. Their storage costs are 0.12% per year but with a minimum charge of $4 per month. There are also additional charges applied if you decide to withdraw your gold and they have minimum withdrawal amounts of 50g which Minted don't. So their commission rates are lower, but storage and withdrawal costs are greater.
2. Invest in gold via the stock market
There are 2 ways to get exposure to gold via the stock market. Both of which were covered extensively by Ibrahim in our gold guide.
To briefly summarise you can invest via:
Gold ETFs but make sure they physically hold the gold and don't trade in futures or options.
Gold miners however be aware that you open yourself up to the business risks associated with the miners. You would then need to additional due diligence on the prospects of the company itself. You also need to screen each company to check that it is sharia-compliant from a debt perspective. To find out how, see here.
The key advantage here is you can invest through your stock accounts, potentially taking advantage of any tax-free accounts such as ISAs.
You could also benefit from lower fees in the case of ETFs which will have better purchasing power than individual investors.
Our verdict
It's great to see another viable gold option for Muslims. In times of inflation, looking for assets such as gold that can preserve your purchasing power is a smart move.
Minted is a good digital option for gold lovers wanting to get exposure to physical gold over the long-term. They also have plans to bring out a card to accompany their app, so eventually they could come up with a gold-backed online bank – which sounds intriguing. You can find out more about Minted here*.
If you want to learn more about other areas of investing, check our Halal Investing 101 Guides.
[1]https://play.google.com/store/apps/details?id=com.minted&hl=en_GB&gl=US&reviewId=gp%3AAOqpTOE2uhqIdEvSdM4hHoXrEoeiVe0fcp5GHSzdbFL_r1qx6catYIm15yKoWYIxkkKaF3lL-XUXFG1azUZGYQ