Ethis Review – Halal Far-Eastern Property Investment | IFG
Ethis is a property crowdfunding company based out in Malaysia, with offices and operations in Indonesia and Dubai. We have been following their progress for a while and have been impressed by their progress to date.
They have raised over $12m over the last three years, with their group of over 21,000 investors making 1400+ investments. Typically their investments make between 9-13% annually.
Those impressive stats got our attention and we decided to dig deeper. In this article we share what we found. We cover:
What Ethis actually does (it's not just property crowdfunding)
Ethis Indonesia – which is the primary projects Ethis offers
How does investment into Ethis work?
Pros and cons of investing in Ethis
Overall, we like Ethis, particularly given that it gives Muslim investors in the West the ability to invest in something a little different and allows them to invest in an up-and-coming Muslim country.
What does Ethis do?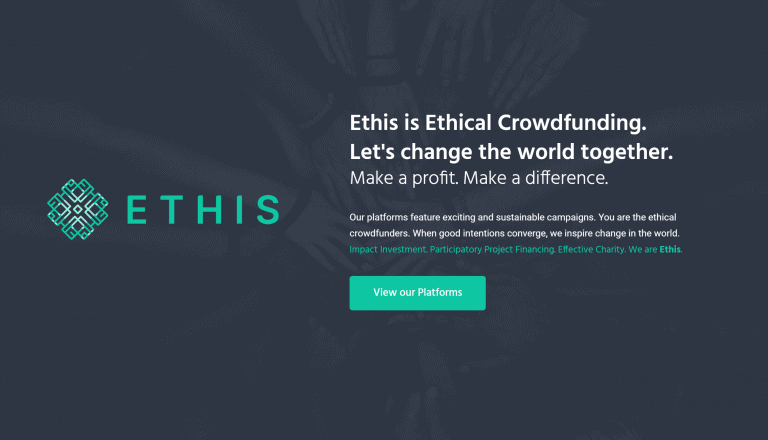 Ethis actually has 4 slightly different businesses that it runs under one umbrella. This can get a bit confusing for someone who doesn't know Ethis. So here's a quick rundown of the 4:
Ethis Indonesia – its flagship property crowdfunding platform (more on this below)
Ethis Malaysia – it has just launched its equity crowdfunding platform in Malaysia
Ethis Dubai – it is looking to launchits property crowdfunding platform here in the coming months
Global Sadaqah – this is a charitable crowdfunding platform based in Malaysia.
For the purposes of this article we focus in on Ethis Indonesia – as that is primarily where investors can currently invest.
Ethis Indonesia
Ethis Indonesia primarily invests in a mixture of social housing (in collaboration with the local government), residential development projects and commercial development projects.
The vast majority of their projects are social housing projects and offer strong returns. There are good economic and policy reasons for why this is the case.
Background on Indonesia
The reason the big focus for Ethis is on social housing is because, as they explain "in April 2015 President Joko Widodo launched the 'One Million Homes' program, to build a million homes a year and end its critical housing shortage."
The idea is that the government provides subsidies to low-income families so that they can buy homes. The government has also reduced regulatory hurdles for developers to get clearance to build these kind of projects and as such, there is suddenly a boom in the Indonesian social housing sector.
Indonesia is generally a good bet as it has a large population (262 million), is growing at a rapid rate (4.7% every year since 1998) surpassed only by India and China, and is set to become the world's fourth-largest economy by 2030.
How does investment into Ethis work?
Local and foreign investors can invest in Ethis projects.
You have to register on the Ethis platform and create your account. You can then access the full details of live and historic campaigns. Clicking through and choosing to invest in a project is straightforward – but if it's your first time you will need to make sure you have provided all the relevant ID documentation etc. before you're cleared for investment.
Once your investment has been made, you can check into your dashboard online and read periodic updates. Please note though, that some Ethis investors have commented that updates can be a little sporadic.
At the end of the project timeline, you get paid out your full investment along with your profit, minus the Ethis fee.
Two Case Studies
To give a sense of the kind of investments Ethis offers, here are two case studies. One is a recently-funded project and the other is a live project.
The Essential Daru 2
This was a SGD $141,000 fundraise (roughly £80,000) that ended up overfunding to SGD $180,000 (or just over £100,000).
The investment was a two-year project offering a 27-29% return (so around 12-13% annual return) and was to fund the second tranche for the land acquisition, licensing and infrastructure development of 520 social housing houses.
The developers were experienced (the investment factsheet provided details of multiple large-scale previous deal) and had backed the investment with assets worth over 200% of the crowdfunded amount.
The investment is structured as a musharakah contract (partnership contract) with the investor, developer and other third party investors (independent of Ethis) all pooling money together for this project.
Hasanah City
This is a currently-live SGD $560,000 (roughly £320k) investment opportunity over a year-long duration. It offers 13-14% return. About half of the investment has been raised already.
The money will be used to fund the construction of 20 out of 156 units on the project.
The developers are experienced and have backed the investment with assets worth over 150% of the crowdfunded amount.
The investment is structured as a wakalah contract (agency contract) with Ethis acting as the agent of the investors and charging a wakalah fee out of the overall deal pot. This does not affect the ROI of 13-14% offered to the investors, as the documentation clarifies.
Ethis Business Model
Ethis makes money from both sides of its platform:
It takes 12.5% of gross investor profits at the end of a project; and
From the developers, it takes around a 6.5% platform fee/wakala fee (depending on structure being used) but this can go up to 13% for first-time developers or higher risk projects.
These fees seem reasonable enough, especially considering the strong returns Ethis has been offering investors from its projects. Net returns of 9-13% annually are nothing to be sneered at.
Pros and cons of investing in Ethis
Pros
The returns are as good as we've seen for property crowdfunding specifically. Given the slight jurisdictional risk involved, it makes sense to have a higher return for that additional risk.
Sharia-compliant (evidence here).
Investing into a market where there is clearly demand.
Ethis is regulated in Indonesia so there is that peace-of-mind, and in case something goes wrong, you'll have the regulator to contact.
The projects are asset-backed.
Simple easy-to-use website.
Crowdfunding is a tried-and-tested model.
Cons
Ultimately, you are investing in a development project and things can go wrong. If that happens you could end up significantly reducing your profits or even losing some or all of your capital. This is highly unlikely to happen but it is a risk.
You are investing in a country quite a distance away and so if anything goes seriously wrong and you need to sue etc. you are going to be at a disadvantage compared to investing in the UK as a UK citizen.
Final thoughts
We think Ethis is a really interesting high-yield addition to the halal investment landscape.
Having discussed with Ethis at length over a number of calls their business model and general strategy, we are comfortable with them as a professional and credible business. Their 4.3/5 rating on Facebook based on 26 reviews also provides some further comfort.
Ultimately, Ethis is a relatively higher risk investment for a foreign investor as there is always that risk that comes with investing in a distant land.
However, the returns are strong relative to other property crowdfunding opportunities we have seen and we have seen no indications in our research of any major red flags. One to consider as part of your overall investment portfolio.